All information present here and on this website is for entertainment and research purposes only. I do not provide any financial advice and if you use any of the information here to enter or exit trades you do so at your risk.
As the week draws to a close we take a look at the two main crypto currencies, Bitcoin and Ethereum, how they performed over the week and what we can expect for the week moving forward.
Bitcoin
Bitcoin spend the past week struggling to break above and stay above the $30,000 price level. Looking at the TDR Indicator on the daily timeframe it is currently sitting below the moving average after break and closing below it on Wednesday the 19th. It is also signalling a soft sell today after the initial warning signal yesterday.
The Base is currently sitting at just below $25,400. For me this is a target area of where price could go in the coming days, unless the moving average is reclaimed.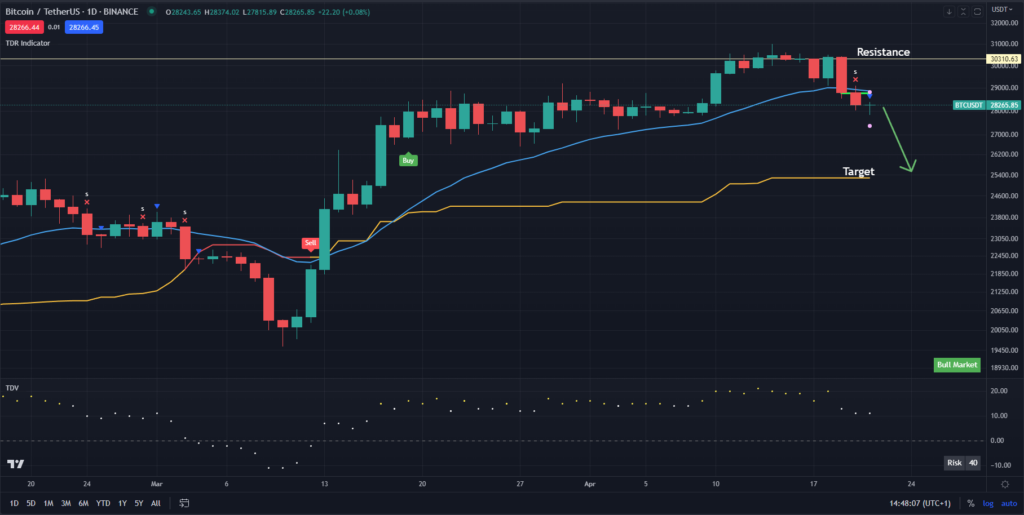 The resistance at $30,000 was a big area of support going as far back as 2021, as can be seen in the weekly chart below. This is now a big area of resistance and the only real area of resistance between $30,000 and $60,000. If Bitcoin can reclaim and stay above the $30,000 level the target would then shift to the $60,000 level in the long term.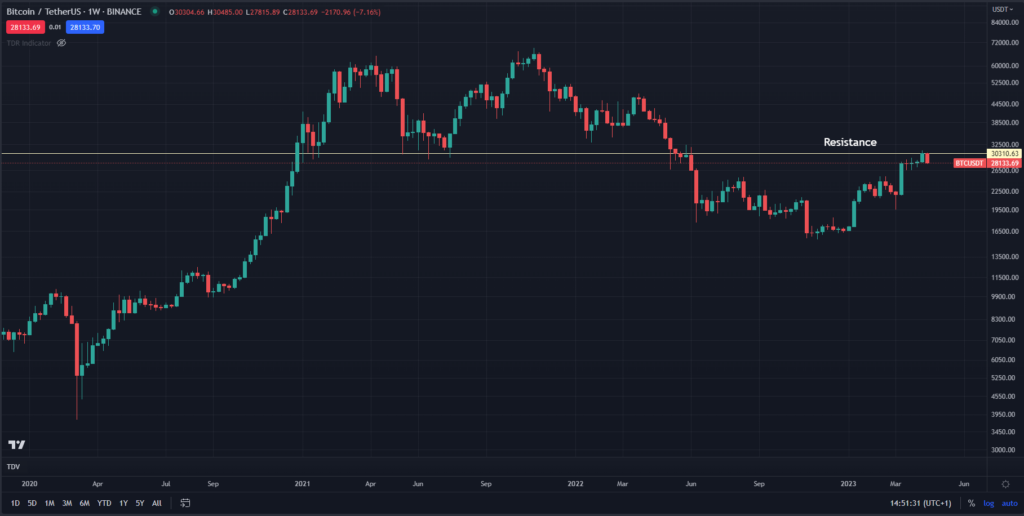 The TDV Indicator show the price was outside the average distance from the base for the past week and is starting to move back down into the average range.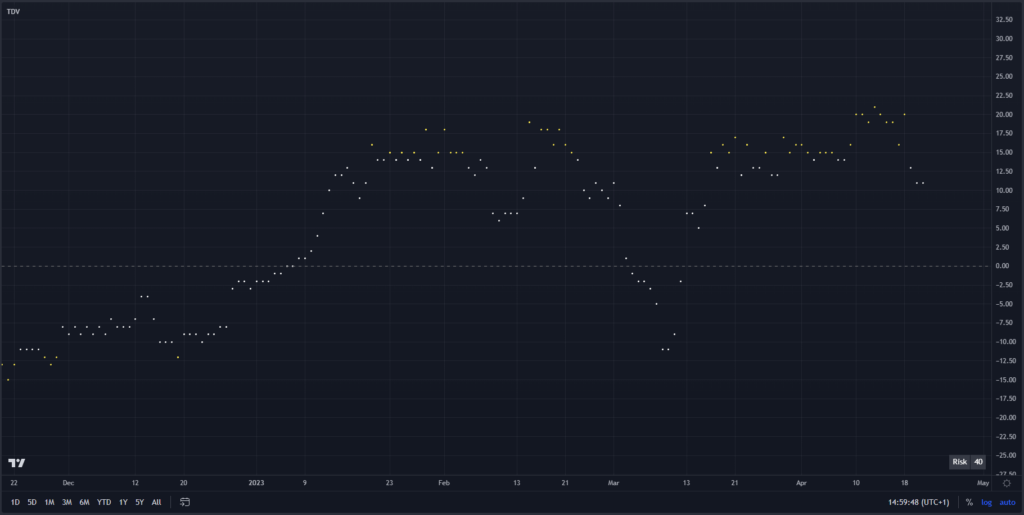 I expect the price to move down towards the $25,000 base line and will re-evaluate from there.
Ethereum
Just like Bitcoin, Ethereum has broken the moving average on the TDR Indicator and a move down towards the base at around $1750 seems likely and is also signalling a soft sell signal today. However even with a move down by both Ethereum and Bitcoin we are still in a Bull Market and could expect some positive price action from those levels.